Tuesday, 18 May 2021
Signed bracelets that never go out of fashion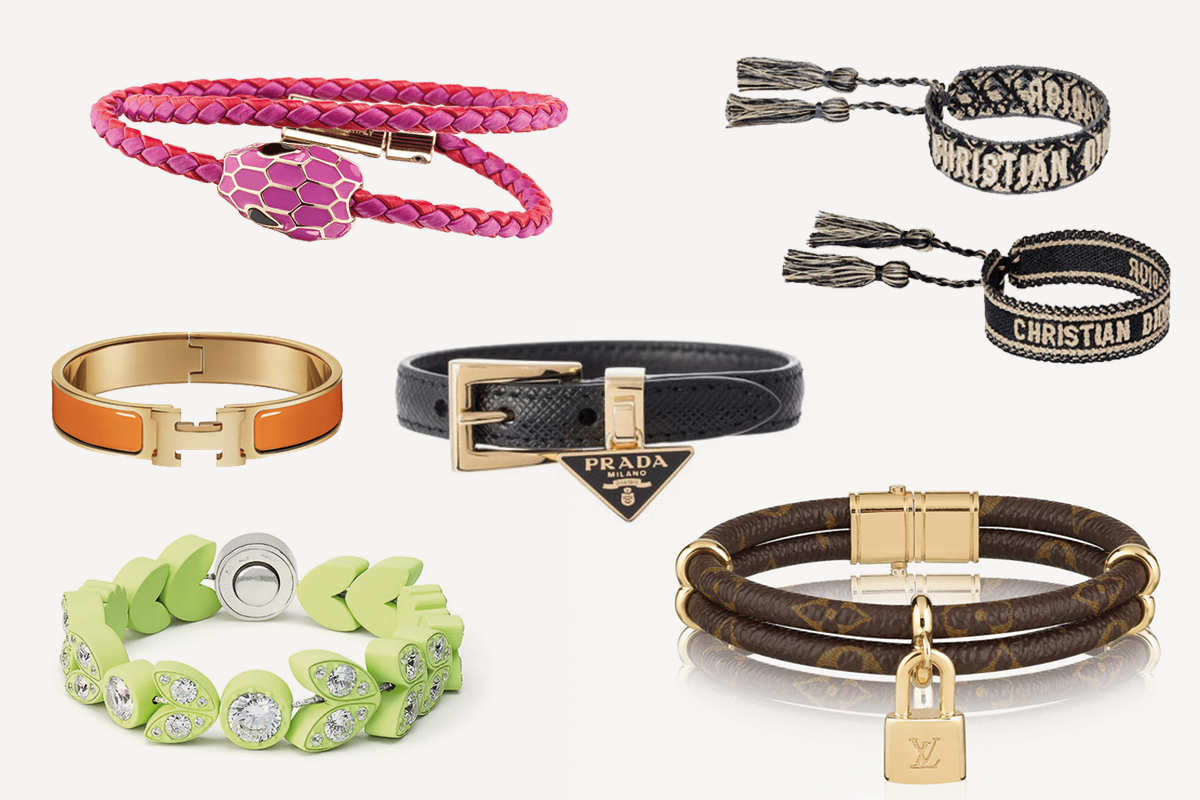 There are accessories that never go out of fashion, that detail that is in effect part of our personal style and that is not worn just for an occasion.
Among the jewels that are transformed into symbols for an entire generation are the most iconic bracelets offered by the well-known Maison. A touch of luxury that surrounds the wrist and tells the heritage or history through the precise choice of leathers, precious elements, closures or more explicitly with pendants and charms. A more subtle demonstration of fashion-loyalty, which doesn't necessarily go through a logo printed on a t-shirt or belt.
Among the most iconic bracelets to collect we find Bottega Veneta with a solid silver structure colored with a rubbery paint finish, Bulgari with a double loop of woven leather and the iconic snake in enamel, Dior with a pair of handmade fabric bracelets with tassels, Hermes with a mini cuff with enamel detail and gold plated finish, Louis Vuitton with a tubular bracelet with monogram canvas padlock and Prada with a saffiano leather bracelet decorated with a triangular logo charm.