Wednesday, 23 December 2020
The future? It shines like a fluorescent diamond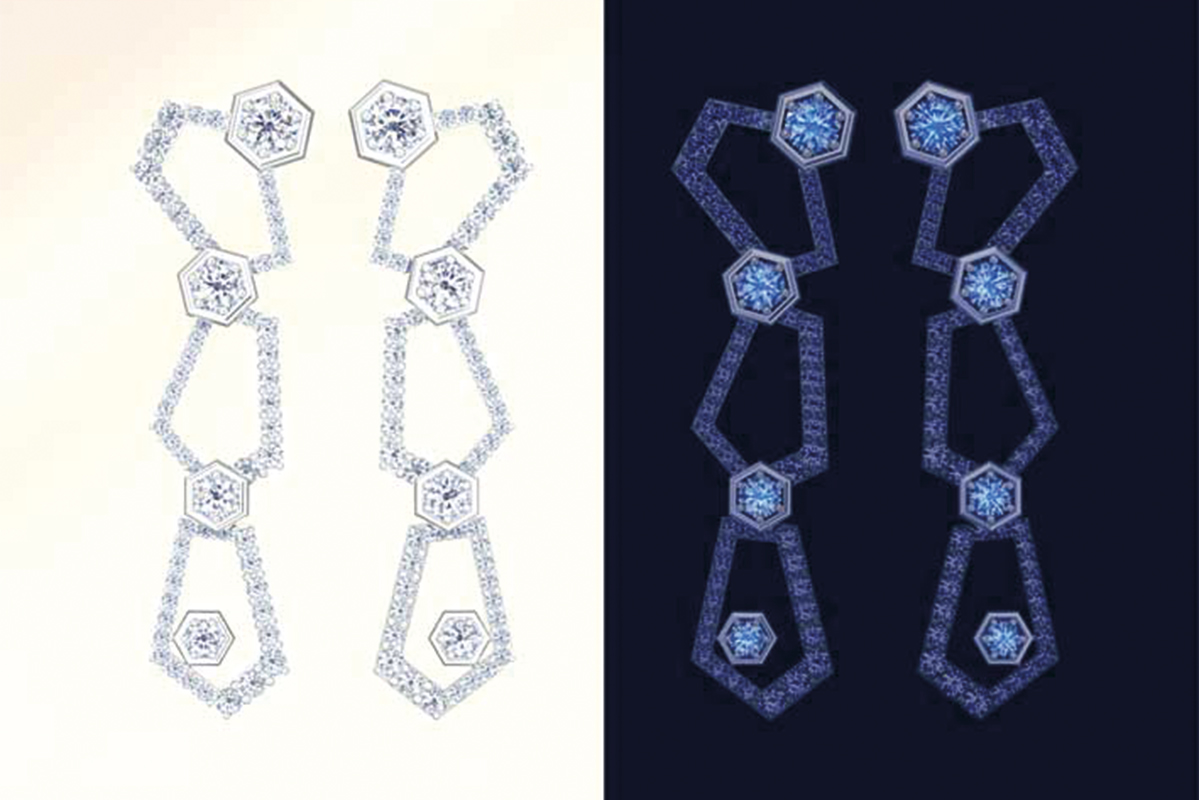 Between diamond earrings that shine more than others, rings with bluish glows and nocturnal luminescence, and the aesthetic opportunities of fluorescence are celebrated by the creations of Luminous Diamonds, a brand owned by Alrosa, a Russian mining group among the largest producers of diamonds.
Not all gems have fluorescence and diamonds with this property are rare: they are estimated to be less than 6% with medium to very strong fluorescence, and less than 0.5% with very strong fluorescence. This is a property that shows itself when the diamond is hit by UV light, under which this type of diamond reflects an unexpected visible blue shade.
Fluorescence is caused by the presence of specific elements and their arrangement in the diamond structure. For example, scientifically speaking, when nitrogen atoms form perfect triangular patterns that interact with UV light, fluorescence is obtained.
Luminous Diamonds debuts with a great innovation in the field of stones, targeting the world market and leveraging the internal glow of the gems, for a so-called "wow effect".