Thursday, 10 June 2021
Watches that love the sea, between technique and glamour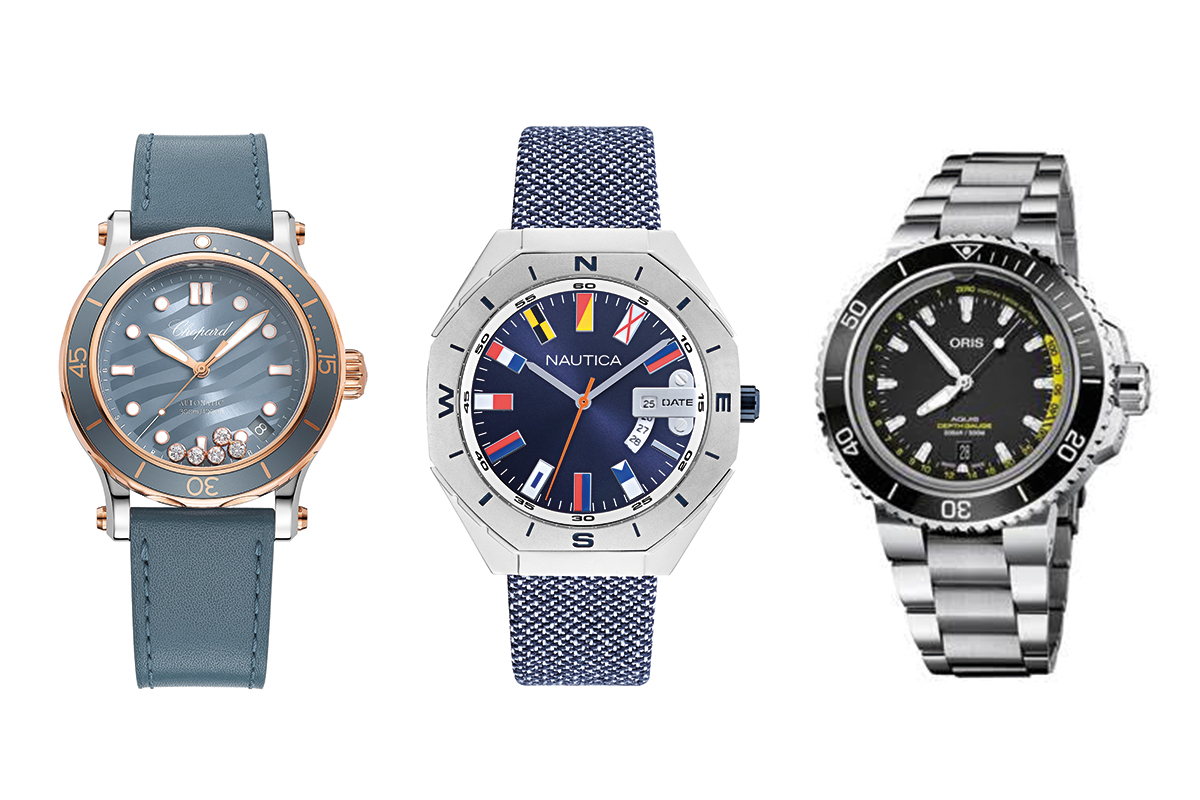 The sea has its rules and those who love it respect them. As does watch-matching. Three brands, each very different to the other, prove it with their latest creations, designed in consideration of every aspect of marine life and in respect of the sea's ecosystem.
Nautica, known for being able to convey the feel of the sea in everyday style, is presenting its new "Nautica Loves the Ocean" timepiece line with two models featuring innovative design and a strictly nautical style. The aim is to make a difference in the fight against marine pollution by effectively contributing to safeguarding the oceans. The watches, waterproof up to 50 meters, have a 44 mm stainless steel case with octagonal bezel marked with the cardinal points.
With its evocatively named "Happy Ocean" model, Chopard accompanies us on a dip in the blue South Seas. The watch, in shades of light blue and gray, features a wave pattern. Its 40 mm case is waterproof up to 300 meters and protects Chopard's 01.01-C automatic movement while mobile diamonds dance on the dial.
Lastly, Oris is launching its second generation "Aquis Depth Gauge", an innovative high-performance diver's watch. Known fondly as "the watch with a hole", the new model captures and refines the spirit and functionality of its predecessor, offering even greater performance.
Antonella Reina, Editor VO+