Wednesday, 09 June 2021
Fratelli Piccini: The Art of Handing Down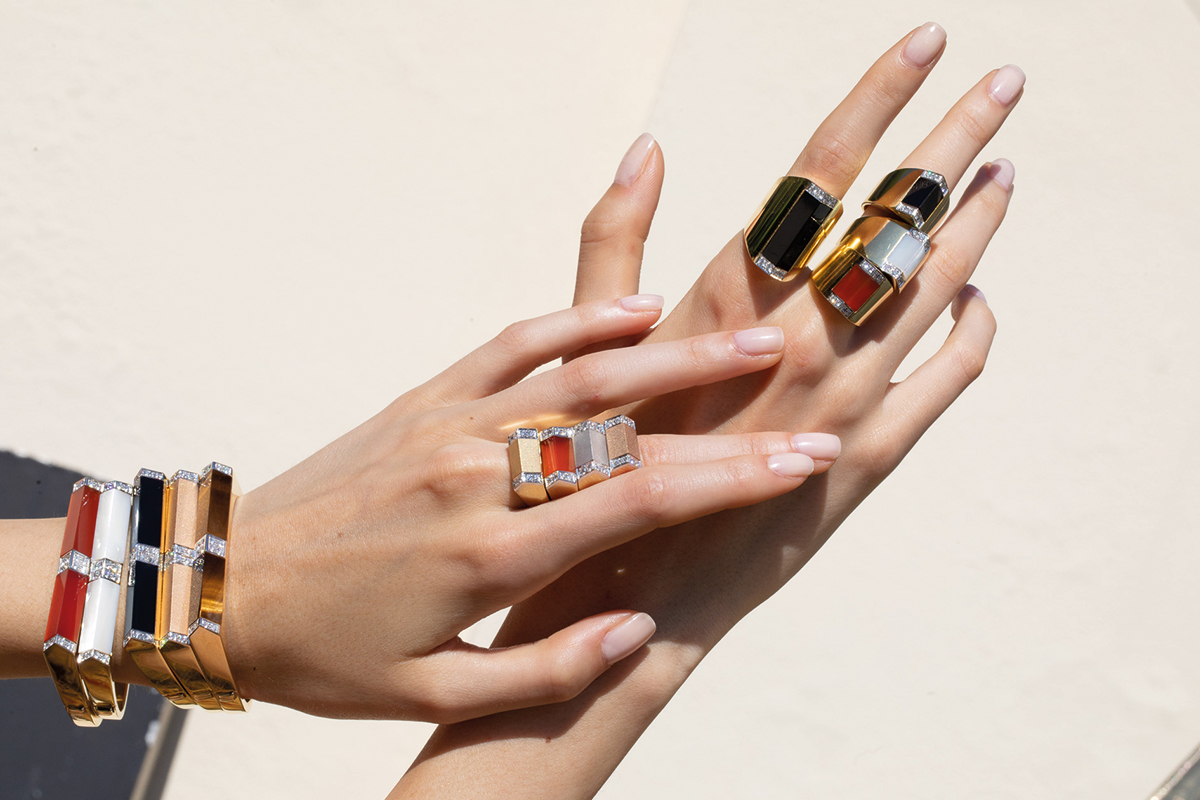 Looking at the last 10 years alone, how has the market changed? In terms of requests from both the public and the market?
In the last ten years, the market has seen a great deal of branding. Up until a few years ago, a large number production companies felt the need to create their own brand, introducing products onto the market that were not always worthy of what jewelry, in the pure sense of the word, should represent.
Hence the public became more consumeristic and less niche, where detail was often replaced by image. Requests from the public adapted to the type of message that the companies were promoting, often leaving an identity void. Fortunately, we are now going towards a change of gear, especially in terms of the public who are in search of less glorified products.
What is the biggest challenge that the market is having to face today? And the greatest criticality in this international moment?
The biggest challenge is managing to evoke emotions in the buyers with a product that both represents them and makes them feel unique. A product that is current but, at the same time, innovative in its traditionality. In our opinion, certainties are needed. The purchase must be instinctive yet not fleeting.
The greatest criticality is knowing how to disentangle from daily virtual bombardment. Keeping one's own personality in the face of a constant, and often confusing, offer.
Best sellers of the past and present: which were they and what are they now, and what do the changes tell us?
In the past, the best sellers were sets, parures and coordinated items. Now the trend is to wear what expresses the mood of the moment. A mixture of personally coordinated emotions.
We are shortly expecting brooches, a cult and gender-fluid item, to make a big comeback.
Are luxury watches still a status symbol? Are there any status symbols among jewelry?
The luxury watch market is still a big driver. The watch as a status symbol has polluted the true collectors' market but lately, leading producers have decided to try to reset the balance. It will take time but, we are positive. In the field of jewelry, the status symbol is still the diamond. Real intenders, however, stand out by their precious stone choices, from classic rubies, emeralds and sapphires, they have moved on to tanzanites, spinels, chrysoberyls or Paraiba tourmalines, to name but a few.
Offline and online: two opposing solutions or can they be integrated? How have these realities changed in the last year?
Two realities that can go arm in arm even if a jewelry purchase involves emotion and therefore buying in loco, compared to virtual, is still attractive and often a definite plus. In the last year, online buying has often dominated due to the impossibility of physical movement, even if, whenever people could move, offline purchases were still more popular.
How is your regular customers' inclination to buy changing? How long does it take for a customer to be defined as "regular"? Does this category still exist?
A customer becomes loyal over time. Buying from an entrusted jeweler or family is a constant, flanked by the emotional purchase of the moment. Our company has been in business for 118 years and our customers are often third generation. The most historical, I would say. We believe that maintaining relations through the years is based on reciprocation, built on the trust and feeling you manage to establish. Buying an item of jewelry must, above all, be a pleasure and this pleasant sensation should return every time that item is worn and whenever you see it. It is often a question of affinity.
Re-adapting the style and use of a "family jewel": is it a trend of the times? Have you seen it among your customers too?
At Fratelli Piccini, this trend has always been part of a normal day's work. And we like it very much because it gives us the chance to see our creations again and give them a new look. The art of handing down is embedded in jewelry. An inherited jewel or one given as a gift can take on a different look while maintaining its emotional meaning. We often leave the old mounting intact to preserve the item's history. The stones are inserted following a new design thanks to our Bespoke service which is the beating heart of our workshop.
Lorenza Scalisi, Editor VO+