Monday, 30 November 2020
A (precious) lucky charm for 2021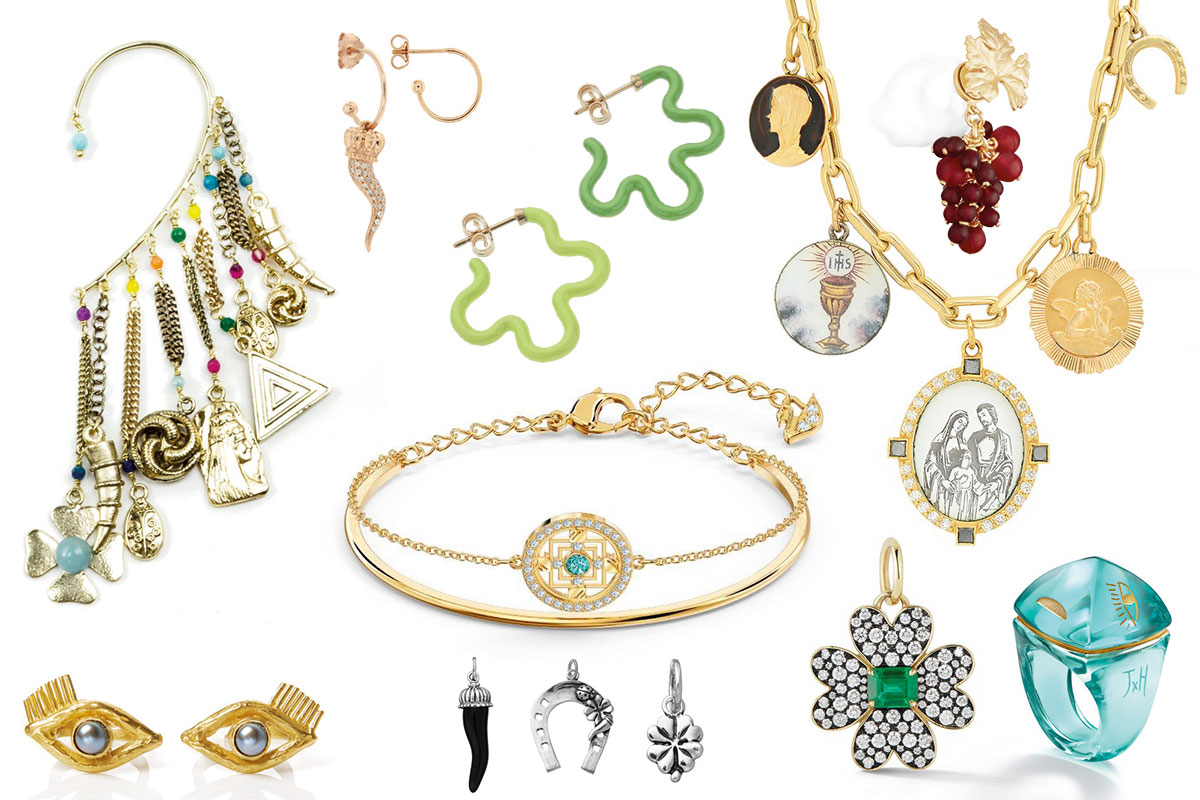 Jewels and amulets: what magic can precious items give when their value is linked to a particular symbolism which, even for those who do not believe in it, takes on a more fascinating value than ever?
This is why jewels are not only precious and aesthetically beautiful accessories, but often also real good luck charms, including shamrocks, horns, eyes and other symbols that wink at the world of the unknown, in the hunt for "good luck".
"Luck is within us, we must see tomorrow with different eyes": so says Rossella Catapano, Neapolitan jewel designer known for her pop jewels, who ensures how to wear a jewel that we like and depicts one of these symbols, can be a good omen to face the day with great or new enthusiasm. His favorite? Surely the key, which opens the doors to the future and also to secrets.
Moreover, the world of the occult was notoriously a strong component in the works of Christian Dior, whose lucky number, eight, and lily of the valley are still found in some of his creations. As well as the house of Alta Van Cleef & Arpels which, with the Alhambra collection, since 1968 represents a precious talisman in the shape of a four-leaf clover that adorns with grace and elegance.
They are jewels that are easy to recognize and identify, iconic and fun, which play with fashion and are suitable for all ages and looks, from pomegranate to grapes, given the approach of the end of year holidays, passing through the Buddha, coins gold or the classic horseshoe or red enamel horn as proposed by Meadowlark Jewelery, passing through the hand of Fatima signed Jemma Wynne or the more classic and traditional chain with pendants including icons in enamel and precious stones and, why not, sacred images with a religious flavor.
And the pendants signed by Giovanni Raspini are still beautiful, which intercept the historic Neapolitan superstition with style and luxury, or the younger proposals signed Rue Des Mille or Sharra Pagano.
Finally, the delightful image in hard stone representing a seated Buddha to be combined with the thick gold necklace, proposed by Glycine Milano.