Thursday, 04 June 2020
THE TALK: The New Normal of Roberto Bravo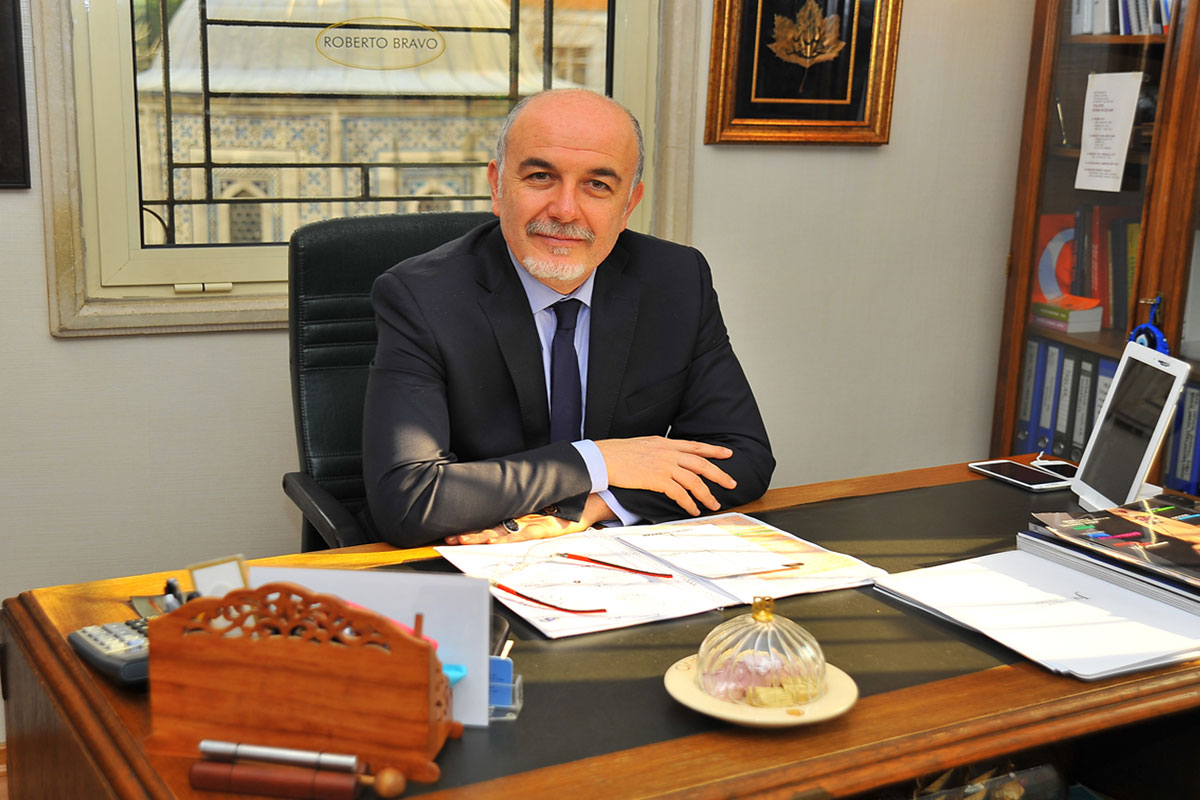 How much is this Covid-19 emergency changing the way your business is going forward?
We may consider Covid-19 as a global crisis. It was a period, which nobody had predicted. The quarantine period passed by planning how we can position our brand in a correct manner and reviewing the informative reports and articles related to business development, strategy, training and to the new normal. Since from the very beginning, I had the opinion that we could turn this break to positive, because we may never have such idle time, in which we will be able to have the chance to think a lot. I think this will be very much helpful in the coming days. The retail part of the business has completely stopped, we have tried to make some small moves online and used the digital environment activities as much as possible. Of course, the luxury segment will be much more difficult in the new normal, compared to the other sectors, but I think we will be able to overcome this difficulty with a correct strategy, product and more digitalization. If we evaluate the reports, we reviewed during this period, it might be said that the people will make a revenge shopping at the end of the completion of the quarantine period and I think they will buy jewels, which will make them feel better.
Did you think any specific initiatives to ensure business continuity?
We spent this period by paying attention to the training of our team and supporting them. Their motivation was a very much important issue during this period. Besides, we are forming a comprehensive e-trade website, it will be ready within 2-3 months. We have specially understood the importance of the digital in the new normal once more; thus, being in the digital environment is a sine qua non for us. In the new normal, most of our investments will be in the direction of digitalization.
Have you come across differences in perceiving this crisis depending on the market?
As I explained, the luxury sector is usually the first one, which is effected from the crises. Since it was an inexperienced period, the articles and reports we read and the trainings we received helped us to give a direction to the period. Since the production stopped, we also tried to make some moves in digital with our existing stock. I can say we have obtained rather successful results.
Can you give us a general picture of the Turkish market? What is the overall situation and what, in your opinion does it need to re-start?
Since Turkey is a country, accustomed to the crises, it has faced this crisis one step ahead from the other countries. I think our government and minister of health have managed this period very well. The number of the cases was quite small compared to many other countries. We entered into the quarantine as a country in the middle of the March. We closed our shop in Antalya during this period and most of our dealers were also closed at that time. We are returning to the new normal as of June 1st, as a sector, we will try to adapt ourselves to the new life by taking all necessary precautions. I am not hopeless, I am thinking how we can turn this situation to the positive and I have the opinion that the people will return to their shopping habits maybe more than before.
Can you comment on recent actions taken by your government?
Our government has continuously renewed its "Stay At Home" call during this period and recommended that nobody should go out unless they have to. It has prohibited the people under 20 and over 65 years old from going out, except some certain days and hour. It has taken necessary measures for social distance in public transportation and places. It brought restriction to intercity travel and declared lockdown at the weekends. Of course, these measures became rather deterrent. I have the opinion that this period has been generally well managed and planned.
What are you focusing on re-start?
I look at the period we experienced positively and move forward. Our brand strategy will also be in this direction. We have given positive messages to the consumers during the quarantine period that we are standing by their side and received positive feedback from them. We shall try to continue our trade through off line and on line channels the best possible way by adapting ourselves to the new normal in line within the frame of our strategy.
What do you see as the greatest challenge that the jewelry sector will have to face?
As you know, in the jewelry sector, all consumers would like to try the product and see how it looks on them. Taking into the consideration that they might have some drawbacks on this matter, we have taken all consumer, personnel and product based hygiene measures inside of the store in this period. We are planning to adapt the consumers, who might have had problems economically during this period, with small campaigns to the new normal. As we have always done, we will not leave our costumers alone in this difficult period either.
Interview by Federica Frosini, Editor in Chief VO+
Interview by Lorenza Scalisi, Senior Editor VO+
Interview by Antonella Reina, Editor VO+