Wednesday, 05 August 2020
Meini: when tradition meets original style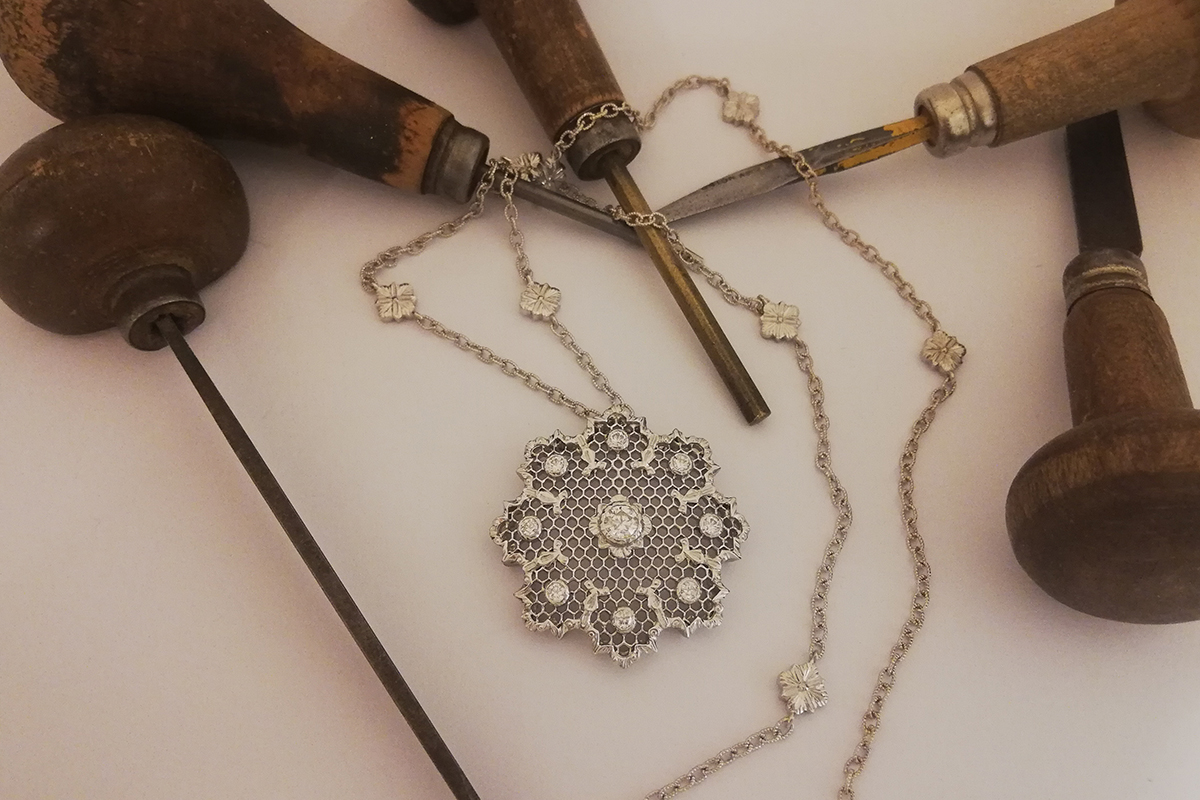 Meini Gioielli Firenze has been in the jewellery business for over 50 years. In fact, it was in 1963 that Cesare Meini learned the goldsmith's trade at Ricci, one of the most popular workshops in Florence, becoming thoroughly well versed in the basics such as decoration, modelling and burin engraving.
From that time on, burin engraving became his main line of work, and he developed his own unique technique, combining engraving, gridwork and a delicate matte finish style. Today, the company continues the very traditions and excellent craftsmanship of its founder, perfecting its products through careful research in the industry, with new shapes to conquer buyers, flowers and geometrical patters, in delightful lacework creations, with leaves and flowers often used on satin-style pieces. All items are entirely made by hand and therefore, each one is completely unique and can be customised.
Original, elegant, and personalised jewellery of the highest quality.