Sunday, 05 July 2020
Chanel Cruise 20/21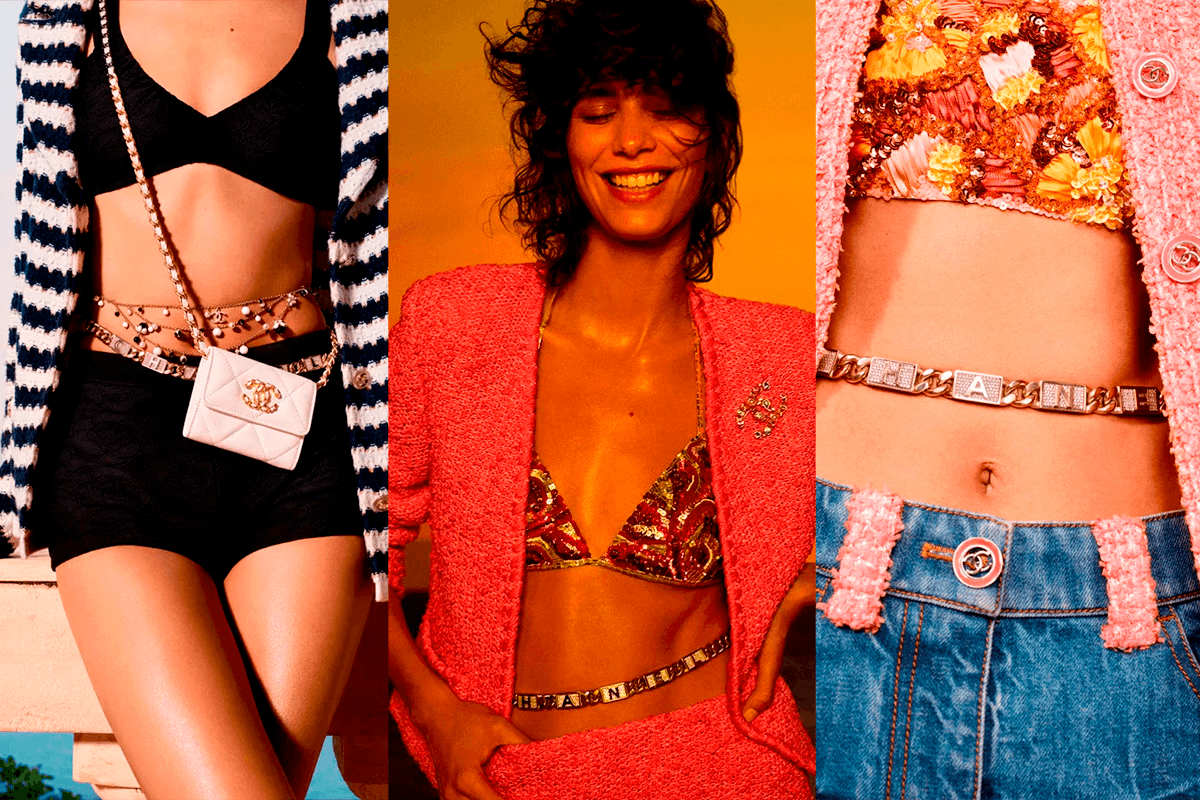 In the collection launched by Chanel for the Autumn-Winter 2020-21 we find some iconic pieces from the past, in particular from the period between the late 1900s and early 2000s.
In fact, among the pieces, in a sea of ​​low-waisted trousers and skirts, precious belts that mark the waistline make room for a feminine and shiny touch to the body, like a body jewel. An accessory de-contextualized by its use to tighten trousers or skirt and which becomes a decorative element. For example, the iconic belt with charms of the letters of "Chanel" is splendid.
But that's not all: space for necklaces, many and of different sizes, always protagonists and shiny. Like the bold chain or the many gold and diamond chokers. To be combined, perhaps, with the Chanel micro-bag, to be hooked, once again, to the precious belt, for a sparkling and trendy look.
Last but not least, space for earrings: if Chanel has been offering them with the classic C in diamonds for years, there are numerous goldsmiths that present them in different sizes, with letters of your choice or original shapes, in diamonds or colored stones, rigorously to wear in their precious simplicity, better if mismatched for those who have more holes in their ears.