Saturday, 13 June 2020
All the most beautiful jewels of the summer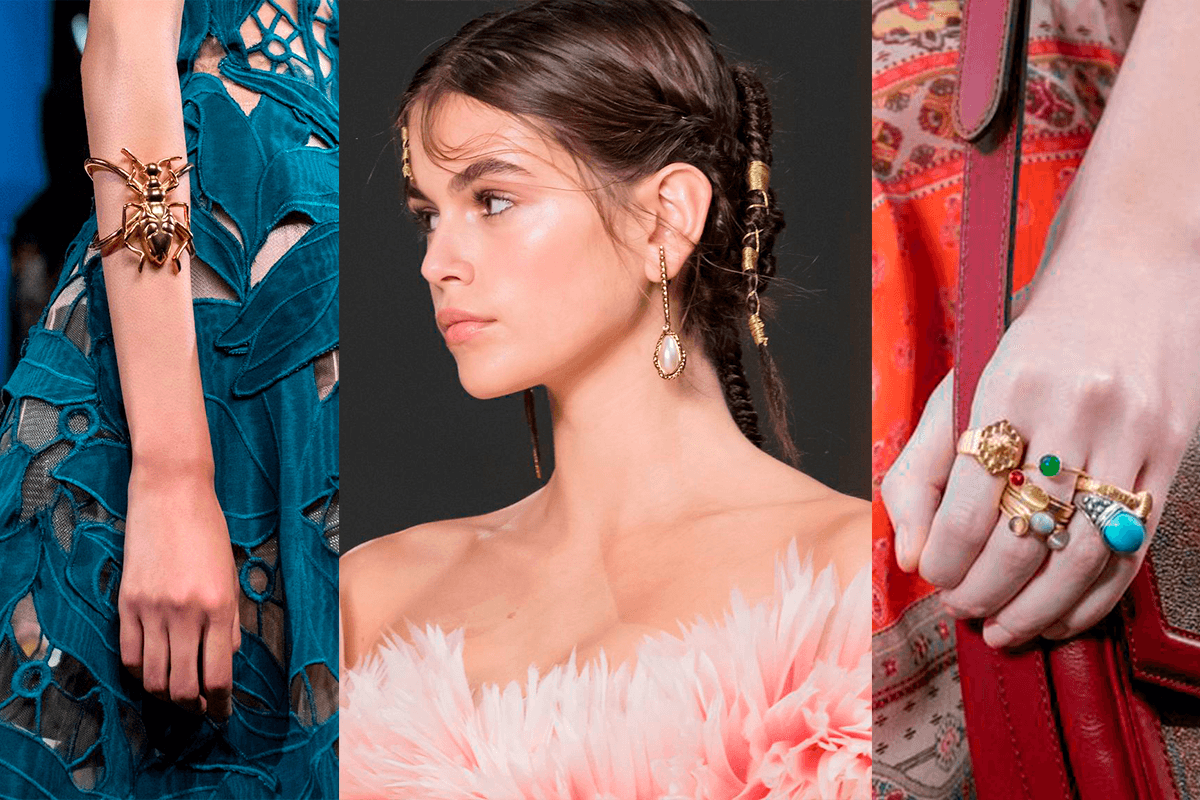 The desire for summer increases and with it also the race for bijoux and trendy jewels for the season. Statistics also say it, such as that of Stylight who, analyzing online fashion purchases, recorded a 256% increase in jewelry choices compared to last year.
This boom certainly follows the drop in shopping in the fashion sector, also due to the numerous weeks of lockdown, in which, however, women have registered the trend of wearing jewelry at home. A precious way to take care of yourself, pamper yourself and look beautiful even within your home.
And what are the jewelry trends for the summer?
Certainly pearls, in particular to embellish (many) earrings - such as those proposed by Alexander McQueen, long and retro, but also rings (+ 226% of searches compared to 2019), necklaces (+ 161%): pearls 2020 are not round and classic, but they evoke gypsy flavors, with innovative, imperfect and baroque designs, better if combined with handmade metals. As for the sophisticated Tiffany ring, double with pearls and in silver, with a modern and minimalist design.
And then the necklaces, or rather the chains, to be worn with multiple threads, superimposed and of different lengths and colors: for fashionistas they are the jewel of summer 2020 par excellence, and research has recorded a 175% increase in searches. Beautiful the Goldie necklace in gold and flat link by Lil Milan, or the gold-plated brass one with vintage link to wear with single or double turn and signed luisaviaroma.
Bracelets? Never forget them: this is demonstrated by the Dior SS20 fashion shows with the many colored beads in the Gypsy style. The iconic maxi-ant to be worn fixed on the forearm and signed by Oscar de La Renta is also splendid.
The trend features maxi and / or multicolor and rainbow bracelets, to be combined with earrings with an innovative design. The Swarovski proposals triumph over all the semi-precious and bijoux ones with modular earrings, of all colors and to be worn in the stud version or hyper-long with the matching pendant.
But not only design and echoes from the past: summer 2020 begins in the name of the animal world, among the iconic Serpenti by Bulgari, the famous Cartier Panthére and many animals protagonists of colored earrings, maxi-bracelets and unusual pendants. An example? The Mezzaluna necklace in hand-shaded leather and enamel by Principe1940 Atelier and the Dodo medusa pendant.
The combinations of rings are also beautiful, to be worn multiple, different and colored, as signed by the Etro SS20 show and the relaunch of the Trinity Cartier.
It will be a sparkling and lively summer!