Thursday, 13 February 2020
A triumph of gold and diamonds at Oscar night 2020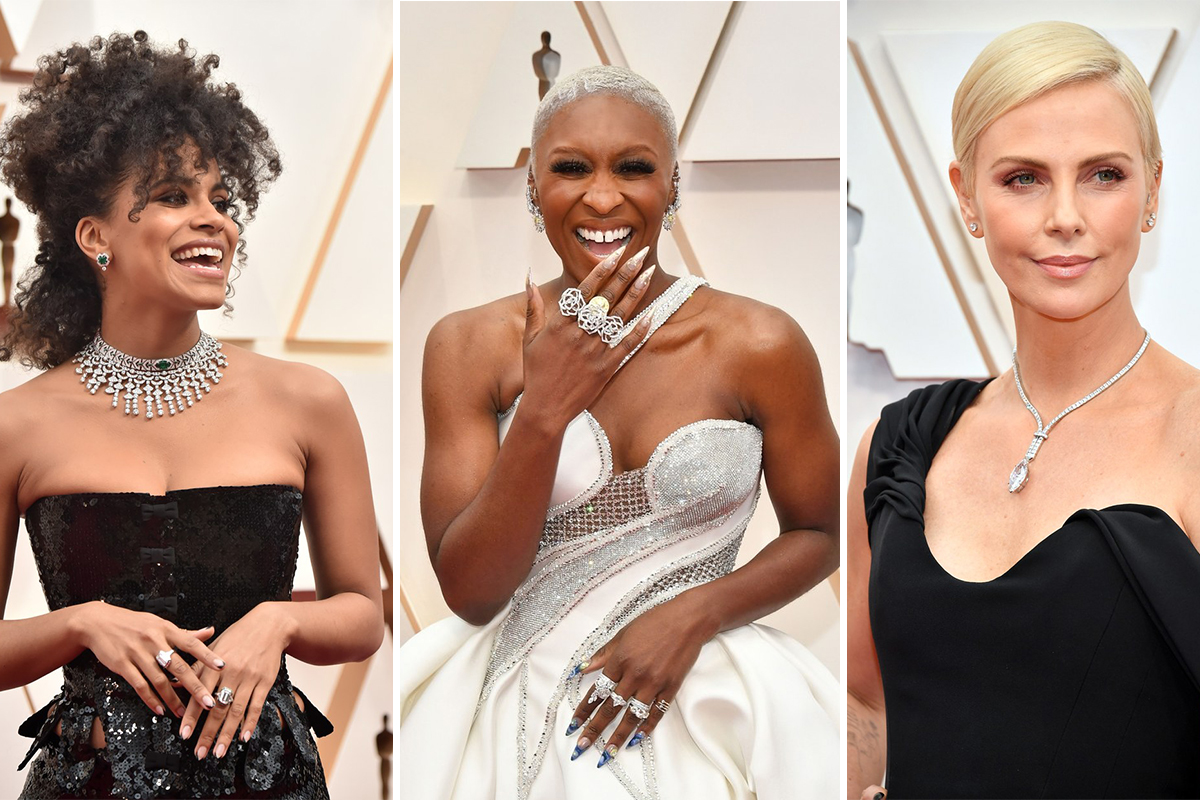 From Cartier to Vuitton, passing through the big names in contemporary jewellery: these were the choices of the Hollywood divas, winners, nominations, presenters and red-carpet celebrities attending the 2020 Oscar ceremony.
Starting from splendid Charlize Theron who chose to wear a white gold and diamond set by Tiffany to match her long black dress: simple and sophisticated, like Scarlett Johansson, also nominated to win the Oscar for Best Actress, who opted for drop earrings with Forevermark diamonds, and Greta Gerwig sporting jewellery by Bulgari amid diamonds and large emeralds to accompany her short, neat hairstyle and forest green, silk dress.
Gucci chandelier earrings in diamonds and precious stones were worn by Soairse Ronan, while Cynthia Erivo went for a series of large rings and white gold with a contemporary design by Piaget.
Forevermark was once more chosen for the diamond earring and necklace set matching the sparkling silver, now-you-see-me-now-you-don't dress and hood worn by the beautiful Janelle Monae, while Zazie Beetz was dressed all in Bulgari jewellery on the red carpet with emerald and diamond button earrings and baguette cut diamond rings.
Luis Vuitton provided the solid necklace with diamonds, white gold and large ruby worn by Florence Pugh while the young and talented actor, Timothée Chalamet, chose to adorn his dark blue satin jacket with a 1995 vintage brooch by Cartier with diamonds and rubies to die for.