Wednesday, 29 January 2020
SAG Awards: the jewels of the stars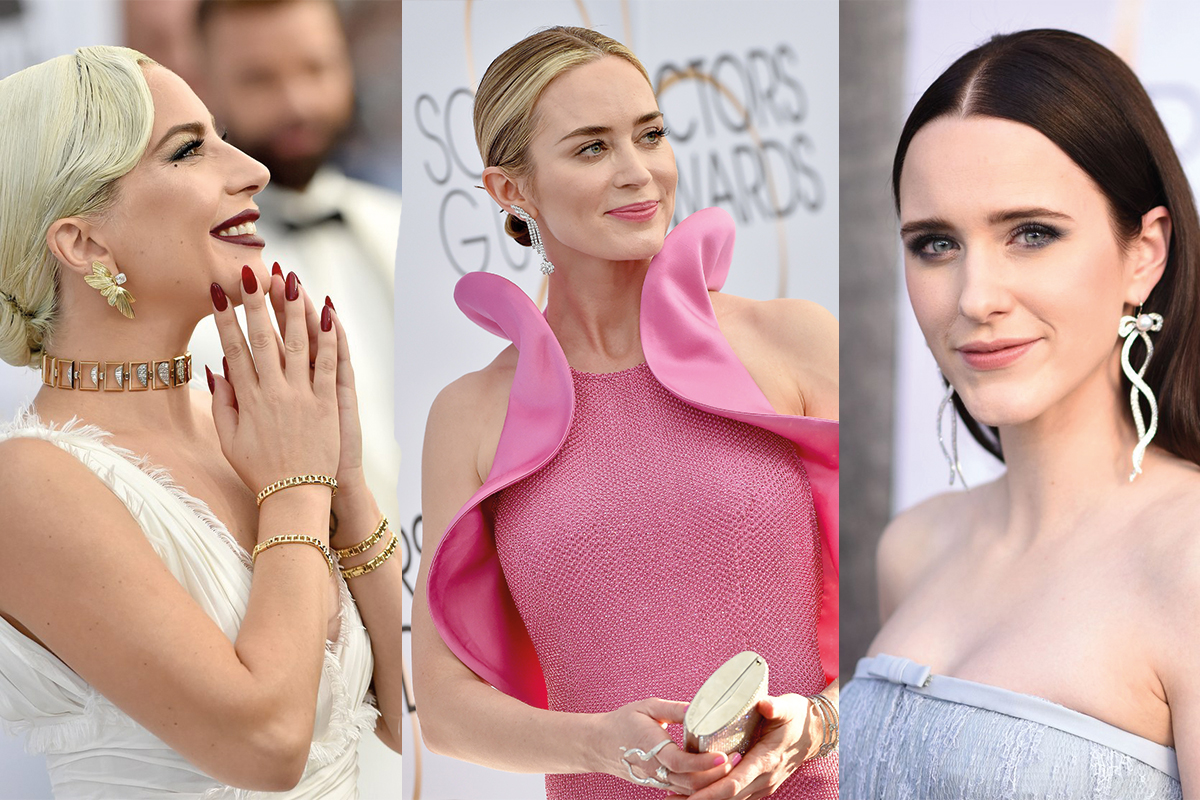 Once the season of awards and red carpets in Hollywood and the surrounding area got underway, during the Screen Actors Guild Awards the red carpet was embellished with a dazzling glitter of dream clothes and jewels.
Starting with Lady Gaga with her fabulous Dior Haute Couture 2019 dress and a geometric knitted choker with half-moons of diamonds and Blue Book earrings all signed by Tiffany. Costance Wu also keeps her company with her circle bracelets to be worn on the forearm and combined with the ad hoc brooch to close the sexy Oscar de la Renta dress. And again the Forevermark jewels chosen by Emily Blunt to match the ruffles of her pink dress: earrings, bracelets and a ring for a very feminine look. Glenn Close chose Cartier jewelry to illuminate the white suit with double-breasted jacket, also combining it with a precious family heirloom: it is a ring that belonged to her grandmother and that the actress wore in her memory. Deco-style tassel earrings for Rachel Weisz, among diamonds, onyx and emeralds all from the Panthère de Cartier line, while the diamond earrings sported by Lupita Nyong'o at Messika's chandelier and those chosen by Danai Gurira and signed Bulgari are of great luxury .
$ 9 million worth of the diamond and platinum set (73.55 carats, by Harry Winston) worn by Jennifer Lopez, while Charlize Theron opted for Givenchy dress and white gold and brilliant Tiffany jewels, such as those of Laura Dern in Stella McCartney and Zoe Kravitz in Oscar de la Renta. Finally, the bow earrings with pearl by Irene Neuwirth for Rachel Brosnahan are of particular importance and an ancient and romantic design.