Wednesday, 29 January 2020
Haute Couture 2020 earrings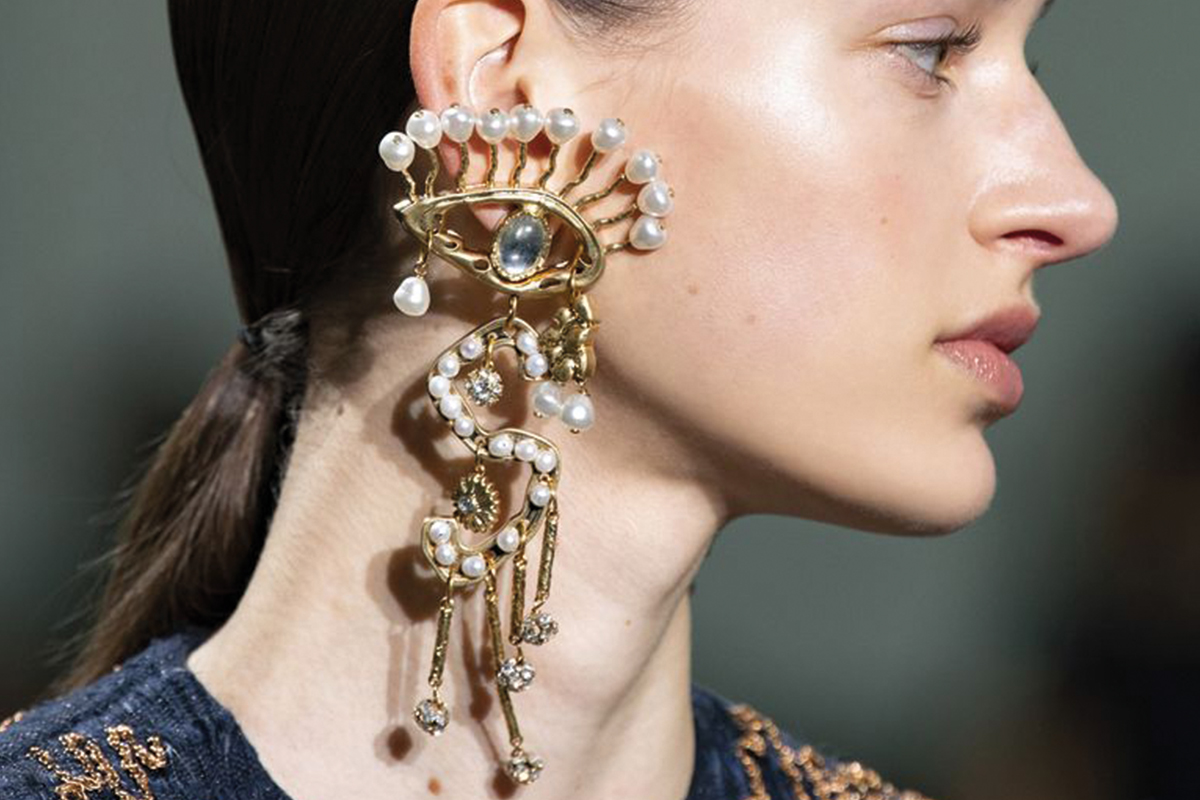 Protagonists of the Paris catwalks, the Haute Couture 2020 fashion jewels conquer in combination with tailored creations, bags and hair accessories that point to next summer with style and charm.
Among these, the maxi earrings stand out - the real protagonists of the prosism in summer, precious and not - signed by Valentino: a dream between giant crystals and peacock blue, red, fuchsia and light blue feathers. Colors also for the long silk fringes that decorate the tribal style earring (also this maxi) seen on the Givenchy catwalk, while Armani proposed maxi earrings in colored plexi and in a circle, in combination with his clothes from the Privè line.
Elie Saab amazes with the large precious chandeliers with sparkling deco-style gems, while Daniel Rosberry for Alta Moda Schiapparelli takes up the surrealist spirit of the Elsa mainsail for a fashion jewelery with large jewels - very large, with eye shapes, irregularities and eccentric taste, pearls and divinity stones. Focus on the large jewel-glasses decorated with maxi pearls and gold: a seasonal must to amaze.
Jewels that focus on femininity and its priceless power between crystals and originality, as for those proposed by Christian Dior and inspired by ancient Greece.